Design
·
Stockholm, Sweden
Senior Game Designer - Unannounced Game
Are you a passionate Game Designer looking for new and exciting challenges? Are you interested in designing systems and features that are deep and fun? Do you have the drive and passion to push for new and innovative experiences for strategy gamers?
We're looking for a Game Designer to join our team for an unannounced non-historical project. You will be responsible for designing game systems and features together with the Game Director. 
The perfect candidate will have a solid understanding of strategy games and has experience with designing complex game systems. You should be a strong communicator and team player, as you will have a direct and influential impact on the quality and feel of the game. You need to be able to work independently and be proactive in helping the project reach its goals. If you want to be an important part of shaping the next generation of strategy games, don't hesitate to apply! 
Your Responsibilities are to…
● Design and implementing new game systems
● Help to deliver the creative vision set by the Game Director
● Write documentation and help to keep the design documentation up to date
● Come up with your own ideas and creative contributions
● Work closely with other members of the team to make sure that implementation is done according to the design
● Be autonomous in your work and to be a proactive force that gets us closer to our goals
Requirements
● 5+ years of experience working in the game industry with at least one shipped title
● A demonstrable experience with system design
● A solid understanding of core loops and player experience
● A genuine passion for strategy games
● Excellent communication and collaboration skills to work and inspire in a team environment
As a bonus, you have experience…
● Playing Paradox Grand Strategy Games
● Developing strategy games
● Programming or scripting
● Related fields such as UX, Art, Sound or Programming
● Leading a team of designers
● Special interest in topics like fantasy, sci-fi or history
Some of our benefits include:


Scope: Full time and permanent
Reports to: Design Director
Location: Stockholm, Sweden

Since we strive for a diverse and inclusive workplace, we highly encourage everyone — irrespective of race, religion, gender identity or expression, sexual orientation, nationality, disability or age — to apply for this job if you think you'd be a great addition to our team.

Do not get discouraged if you do not meet all the requirements — we are always on the lookout for talented individuals and encourage you to apply if you feel the position is right for you. In your application, please show us why your previous experiences and skills would work for this role and why you are interested in working at Paradox. We will be interviewing candidates continuously for this role.
Department

Role

Game Designer

Locations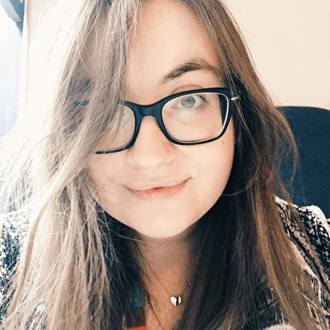 Working at Paradox
Work

Small teams and accessible managers means that your contributions are important to us You are close to the final product, our community and our fans - we encourage you to interact with our community and players directly through social media, our forum, and via streams Work/Life balance is important to us so our plans do not rely on crunch (this does not mean we never work overtime but overtime is relatively uncommon)

Social

Company-wide Social Hour every Friday with snacks & beverages Yearly company parties Ping-Pong table/Pool Table, Warhammer table, and lots and lots of board games Spoiler-free break room environment for at least a week after major movie/show launch

Development

Leadership courses available for all employees We continuously send employees to conferences and development opportunities such as GDC and GamesCom Lunch n´ Learn sessions held by employees: topics range from everything between "Doing business in China" to "Surviving the zombie apocalypse"

Compensation

Competitive monthly salary and salary revision once per year Participation in our company wide profit share program 5+1 weeks of paid vacation per year For international hires, we will provide relocation assistance (Visa application, Initial Home Finding, Settling in Service, and your flight)
Our Culture
In November 2016, we gathered the entire company for a four day conference in Malta. The focus of the conference was to discuss company direction, discuss our internal goals, and also put into words the company culture we are so keen to keep as we continue to grow. Together, we decided that the following cultural pillars are what makes up the foundation of Paradox:
- DEDICATED
- PASSIONATE
- GET SHIT DONE
- OPEN-MINDED
- NERDY
About Paradox Interactive
Paradox Interactive is a leading global publisher of PC-based strategy games. World-renowned for its strategy catalog, the company holds a particularly strong presence in the United States and Europe. We have offices in Stockholm and Umeå, Sweden. We work with renowned distributors world wide and are present on all major digital download portals. We share a passion for gaming and gamers and our goal is to provide deep and challenging games with hours of gameplay to our growing 2 000 000 + member community.
Design
·
Stockholm, Sweden
Senior Game Designer - Unannounced Game
Loading application form
Already working at Paradox Interactive?
Let's recruit together and find your next colleague.