Product Launch & Publishing Production
·
Stockholm, Sweden
GameTech Lab intern
We are looking for an intern to assist with the GameTech Lab. This implies a mix of technical and administrative tasks.
The goal of the Lab is to test Paradox titles for hardware compatibility and performance, and to work with hardware partners (Nvidia, Intel, etc) to secure the latest gaming hardware. In the Lab, you will help with inventorying such gaming hardware, curating our stock, researching what extra components we need, so that the Lab stays up to date. You will use these components to build custom machines. You will assist with performance tests on titles, by testing the games on hardware platforms. You will collect performance data using tracking tools, tabulate results, and write QA bug tickets.
When working with GameTech tasks, you will help with research, deeping the Lab's understanding of the gaming hardware market. You will help produce reports, like adoption of Ray Tracing, or games which use RGB solutions. Overall, you will assist in organizing reports, filing, and administration of the Lab's daily operations. As the intern, you will be part of the Product Launch team and report to the GameTech Relations Manager. You will be present in high level meetings and will assist in note-taking.
Important note:
The internship must be a part of your education which needs to be located in Sweden or in concordance with arbetsförmedlingen (we work with the Swedish employment agency as part of their job placement program). Because of legal reasons you need to be at least 18 years old to do an internship.
Please note we are not able to offer any relocation packages for this position. 
Responsibilities (but not limited to):
PC hardware inventorying and research, acquisition of components

Troubleshooting of components, installation of OS and software, networking

Assemble custom machines, for deployment and testing

Conduct title performance tests, extract data, tabulate results, input QA bugs

Organization of data reports, general administration, shipping logistics, meeting assistant
Requirements:
Good knowledge of PC hardware, hands-on technical experience

Good knowledge of OS deployment, software installation, networking is a plus

Comfortable with computer games, QA experience is a plus

Good with office software, such as G-suite or other, JIRA and Linux and Mac is a plus

Fluency in English both written and spoken
On a personal level you are technically minded, you like computer hardware, and you are comfortable with PC software. You are detail oriented, and patient with solving technical problems. You have high organizational skills, and like keeping things in order. You like computer games! Work location will be on-site and remote hybrid.

If you think that this description matches you, we highly encourage you to apply as soon as possible as we will interview candidates continuously. If you don't match all the requirements, please demonstrate how your passion, attitude and interest in Paradox might compensate for this.


At Paradox Interactive we celebrate difference and care deeply about diversity and inclusion. We therefore encourage you, no matter who you are, to apply for this job if you think you'd be a great addition to our team.
Department

Product Launch & Publishing Production

Locations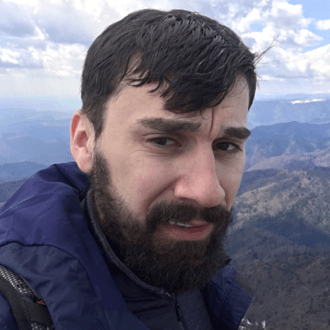 Working at Paradox
Work

Small teams and accessible managers means that your contributions are important to us You are close to the final product, our community and our fans - we encourage you to interact with our community and players directly through social media, our forum, and via streams Work/Life balance is important to us so our plans do not rely on crunch (this does not mean we never work overtime but overtime is relatively uncommon)

Social

Company-wide Social Hour every Friday with snacks & beverages Yearly company parties Ping-Pong table/Pool Table, Warhammer table, and lots and lots of board games Spoiler-free break room environment for at least a week after major movie/show launch

Development

Leadership courses available for all employees We continuously send employees to conferences and development opportunities such as GDC and GamesCom Lunch n´ Learn sessions held by employees: topics range from everything between "Doing business in China" to "Surviving the zombie apocalypse"

Compensation

Competitive monthly salary and salary revision once per year Participation in our company wide profit share program 5+1 weeks of paid vacation per year For international hires, we will provide relocation assistance (Visa application, Initial Home Finding, Settling in Service, and your flight)
Our Culture
In November 2016, we gathered the entire company for a four day conference in Malta. The focus of the conference was to discuss company direction, discuss our internal goals, and also put into words the company culture we are so keen to keep as we continue to grow. Together, we decided that the following cultural pillars are what makes up the foundation of Paradox:
- DEDICATED
- PASSIONATE
- GET SHIT DONE
- OPEN-MINDED
- NERDY
About Paradox Interactive
Paradox Interactive is a leading global publisher of PC-based strategy games. World-renowned for its strategy catalog, the company holds a particularly strong presence in the United States and Europe. We have offices in Stockholm and Umeå, Sweden. We work with renowned distributors world wide and are present on all major digital download portals. We share a passion for gaming and gamers and our goal is to provide deep and challenging games with hours of gameplay to our growing 2 000 000 + member community.
Product Launch & Publishing Production
·
Stockholm, Sweden
GameTech Lab intern
Loading application form
Already working at Paradox Interactive?
Let's recruit together and find your next colleague.