Product Launch & Publishing Production
·
Stockholm, Sweden
Publishing Producer
As a Producer in our Publishing department, you will help our 3rd party studios to deliver the best game possible, ensuring development is leading towards our vision for the game and in the most efficient way possible while allowing for iteration during the development cycle. This is an excellent opportunity to play a key role in influencing our games and their setup for success, in close collaboration with great people.
You will be working on multiple projects in different stages of development. Some projects you will join early on and have to work together with the 3rd party studio and your publishing product team to create a production roadmap and budget. On the other end of the spectrum, there are also live projects that are in a post launch phase, and in need of guidance on how to continue development to broaden the market share and revenue. You will need to manage, sometimes long standing relationships and create an environment for the 3rd party game studios where they can further their vision for the game with success. You and your publishing product team will be responsible for the production roadmap, budget and its execution as well as marketing strategy from the publisher side.
As development progresses, you will guide the 3rd party studio through our publishing process - playing the game and reviewing deliverables at each milestone, evaluating whether the project is on-track and the gameplay experience is entertaining and adheres to the overall vision for the game. You will also be the person closest to the studio, establishing a strong relationship through regular visits and discussions. By building a mutual trust and shared understanding of the project, you help everyone stay informed and make the best decisions possible, striking a balance between quality, budget and delivering on time.
As your game nears launch, you can choose to attend marketing events alongside the developers, conducting interviews and presenting the game to press and partners.
Responsibilities (but not limited to):

Being the main point of contact on the publishing side for the 3rd party studio

Guiding the 3rd party studio through the publishing process

Collaborating with the other Paradox departments

Nurturing a healthy relationship with the 3rd party studio

Creating and managing the production plans

Managing and prioritizing the production budget

Conducting milestone reviews and evaluating the gameplay experience

Solving problems and managing risks

Ensuring final software quality and delivery

Making sure the publishing product team is up-to-date with the development progress and status
Requirements:
At least 3 years of experience in relevant position within game/software development

Strong interest and experience in playing video games, preferably in one of our genres: Strategy (e.g. Stellaris, Age of Wonders) or Management (Cities: Skylines, Prison Architect)

Fluent in English, both written and spoken
On a personal level, you are driven by delivering high quality output, passionate about moving the projects forward by both proactively solving problems, and being able to think on the fly. You are a great communicator both verbally and in writing. You have an ability to explain complex problems in digestible form. You constantly seek out other people and departments for collaboration and alignment.
Some of our benefits include:

If you think that this description matches you, we highly encourage you to apply as soon as possible as we will interview candidates continuously. If you don't match all the requirements, please demonstrate how your passion, attitude, and interest in Paradox might compensate for this.


At Paradox Interactive we celebrate difference and care deeply about diversity and inclusion. We, therefore, encourage you, no matter who you are, to apply for this job if you think you'd be a great addition to our team.
Department

Product Launch & Publishing Production

Role

Publishing Producer

Locations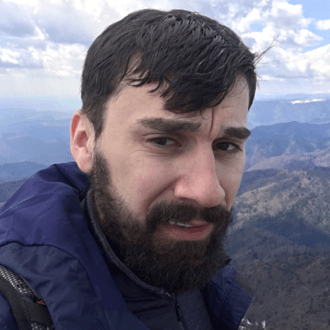 Working at Paradox
Continuous personal development

To make and sell fantastic games we focus on continuous professional development of our employees. Education, career development and impact on decision-making are part and parcel of this endeavor.


Freedom & Responsibility

Your contribution will count and you'll see direct results of your input in our final products.We provide you with freedom in how to tackle ambitious goals and we strive to work in small autonomous teams where you have an impact on the decisions taken. However, we also expect every employee to be responsible for their work and the decisions they make.

Explore, bond and be well

Our culture centers around the games we make and the bonds we form between the people who make and play them. In our experience, a healthy dose of nerdiness is often central in this, no matter what form it takes.

We encourage employees and teams to explore their nerdiness and connect with one another within and (if they wish) outside the company - be it in our strong board game and TTRPG community, over painting miniatures, in book circles, over karaoke, at our social gatherings and of course over video games. How far down the rabbit hole you go is up to you, nothing is mandatory.

It goes without saying that you get full access to our Steam catalog and the chance the play games that are still in development.

We strive for a good work-life balance for all employees and prioritize their personal well-being.


Masters of our fate

We have stable long-term owners with skin in the game, decision making close to the games and the players and are stably self-financed, without debt. That gives us full ownership and control of our development. Our success or failure is up to us.


Compensation

We offer competitive monthly salary and salary revision once per year with participation in our company wide profit share program.

You will be given 5+1 weeks of paid vacation per year. For international hires, we will provide relocation assistance (Visa application, Initial Home Finding, Settling in Service, and your flight).

We offer flexible work hours, an open office environment and we encourage sharing and learning from each other.

It goes without saying that you get full access to our Steam catalog and the chance the play games that are still in development.

Our Culture
We've built our culture on three pillars that function as bedrock.
Nerdiness:
We celebrate our nerdiness, and invite others to experience it.
Trust:
We face challenges together by placing trust in each other.
Ownership:
We own up to our decisions, dare to try, and learn from the past.

About Paradox Interactive
Today, Paradox consists of both publishing and internal game development. We have a broad portfolio of games and own the most important brands, including Stellaris, Europa Universalis, Hearts of Iron, Crusader Kings, Cities: Skylines, Prison Architect, Victoria, Age of Wonders and the World of Darkness catalog of brands.

Since 2004, the company has published its games all over the world, initially through physical distribution but primarily in digital channels after 2006. Paradox games are developed primarily for PC and console platforms, but the company also releases games on mobile. The largest markets today include the US, UK, China, Germany, France and Scandinavia. In total, Paradox games have over five million players each month.

Product Launch & Publishing Production
·
Stockholm, Sweden
Publishing Producer
Loading application form
Already working at Paradox Interactive?
Let's recruit together and find your next colleague.