Design
·
Stockholm, Sweden
·
Hybrid Remote
Content Designer Unannounced Game
Are you a creative and dedicated games enthusiast with experience in world building, quest creation, or writing? Are you a humble and learning-focused individual who is interested in helping Paradox Interactive take our brands to the next level? Then you may be the one we're looking for!
About the role
We are in early development of a brand-new non-historical game led by veterans from several of our previous titles such as Hearts of Iron 4 and Crusader Kings 3, going all the way back to Europa Universalis 3. As a Content Designer on this new team at our development studio in Stockholm, you will be focused on designing, scripting, and writing engaging game content. Your work will have a direct and influential impact on the quality and feel of the game.
We are seeking storytellers that are passionate about their craft and about creating exciting experiences for our players. It's important that you find motivation in having the freedom and responsibility to take ownership of a task and deliver, but also know when to rely on others for support, as well as being able to provide that support to your team members. You care about quality and you're energized by the idea of our many fans around the world praising your work after release. You thrive in a laid-back, open, and creative environment where people around you love their jobs and the games we make, and where your participation is encouraged in discussions ranging from technical design to art direction and game design.
Responsibilities
As a Content Designer you will design and implement gameplay systems and experiences. You will be designing narratives and writing events in American English that thematically fit within the game. You will be researching related topics and creating believable non-historical storylines that use historical events as an inspiration.
As a Senior Content Designer you will be a part of owning the vision for Content and Storytelling as well as aligning the Content Design team.
In your day-to-day work you will Scripting gameplay systems using our in-house language and take ownership of tasks and working with other Content Designers as well as with other disciplines.
Required Qualifications
Fluent in English with an excellent command of written American English.

A general interest in Strategy games.

A pronounced and varied interest in fiction (in particular alt-history, science fiction, fantasy, steampunk, post-apocalyptic, and others).
Desirable Qualifications
Professional experience in narrative design, game design or experience performing similar tasks in the modding community.

Experience with or interest in code-based scripting.

Experience with or interest in creating believable, immersive worlds.

Familiarity with and/or interest in Paradox Development Studio's games and brands.
You will be working in a team that values collaboration and cooperation. It's important that you aren't afraid to raise issues, and that you continuously look for improvement and try to inspire your colleagues. Since we are a fast-paced company, curiosity and an ability to get into things quickly are two important aspects.
Practical information
We would like your application to include any relevant work samples and/or a link to your portfolio if you have one. We are especially interested in writing samples and any other content that you have produced for games or other media, or even for tabletop roleplaying games.
This position is Hybrid remote and consists of both, weekly, mandatory days at the office and optional work from home days.

Some of our benefits include:


If you think that this description matches you, we highly encourage you to apply as soon as possible as we will interview candidates continuously. If you don't match all the requirements, please demonstrate how your passion, attitude and interest in Paradox might compensate for this.
Paradox Development Studio
At Paradox Development Studio we enjoy working close to our products and our fans. Our developers regularly interact with players on our forums, and at events, such as PDXCon. We think it's important to get to know our colleagues, and so we end each Friday with a "social hour" where we embrace our geeky culture by chatting over a few drinks, or by breaking out into meeting rooms with board- and roleplaying games, and old video game consoles. Paradox consists of employees from all around the globe and with all manner of backgrounds, and we're happy to offer relocation support for people applying from outside of Sweden

Department

Role

Content Design Lead

Locations

Remote status

Hybrid Remote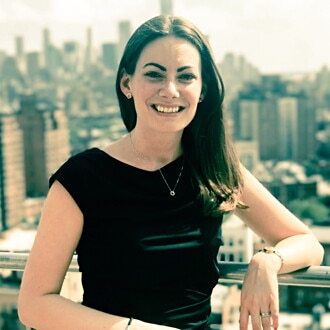 Working at Paradox
Continuous personal development

To make and sell fantastic games we focus on continuous professional development of our employees. Education, career development and impact on decision-making are part and parcel of this endeavor.


Freedom & Responsibility

Your contribution will count and you'll see direct results of your input in our final products.We provide you with freedom in how to tackle ambitious goals and we strive to work in small autonomous teams where you have an impact on the decisions taken. However, we also expect every employee to be responsible for their work and the decisions they make.

Explore, bond and be well

Our culture centers around the games we make and the bonds we form between the people who make and play them. In our experience, a healthy dose of nerdiness is often central in this, no matter what form it takes.

We encourage employees and teams to explore their nerdiness and connect with one another within and (if they wish) outside the company - be it in our strong board game and TTRPG community, over painting miniatures, in book circles, over karaoke, at our social gatherings and of course over video games. How far down the rabbit hole you go is up to you, nothing is mandatory.

It goes without saying that you get full access to our Steam catalog and the chance the play games that are still in development.

We strive for a good work-life balance for all employees and prioritize their personal well-being.


Masters of our fate

We have stable long-term owners with skin in the game, decision making close to the games and the players and are stably self-financed, without debt. That gives us full ownership and control of our development. Our success or failure is up to us.


Compensation

We offer competitive monthly salary and salary revision once per year with participation in our company wide profit share program.

You will be given 5+1 weeks of paid vacation per year. For international hires, we will provide relocation assistance (Visa application, Initial Home Finding, Settling in Service, and your flight).

We offer flexible work hours, an open office environment and we encourage sharing and learning from each other.

It goes without saying that you get full access to our Steam catalog and the chance the play games that are still in development.

Our Culture
We've built our culture on three pillars that function as bedrock.
Nerdiness:
We celebrate our nerdiness, and invite others to experience it.
Trust:
We face challenges together by placing trust in each other.
Ownership:
We own up to our decisions, dare to try, and learn from the past.

About Paradox Interactive
Today, Paradox consists of both publishing and internal game development. We have a broad portfolio of games and own the most important brands, including Stellaris, Europa Universalis, Hearts of Iron, Crusader Kings, Cities: Skylines, Prison Architect, Victoria, Age of Wonders and the World of Darkness catalog of brands.

Since 2004, the company has published its games all over the world, initially through physical distribution but primarily in digital channels after 2006. Paradox games are developed primarily for PC and console platforms, but the company also releases games on mobile. The largest markets today include the US, UK, China, Germany, France and Scandinavia. In total, Paradox games have over five million players each month.

Design
·
Stockholm, Sweden
·
Hybrid Remote
Content Designer Unannounced Game
Loading application form
Already working at Paradox Interactive?
Let's recruit together and find your next colleague.