Product Launch & Publishing Production
·
Stockholm, Sweden
Release Manager - 6 Months Contract
As a Release manager you will be part of the Product Launch Team, and you will have ownership of the scheduling, coordinating and the management of releases across the Paradox portfolio. You will be working with first party partners (Valve, Microsoft, Sony, etc) and internal stakeholders to deliver content to third party platforms (Steam, Xbox, PlayStation, etc). This includes full game releases, updates and additional content offers on all available stores. You will be coordinating communication and key dates between the development and publishing departments in order to achieve certification from our partners. Also, you take an active part in managing and resolving risks related to releases.

Responsibilities (but not limited to):
 Own the scheduling of the certification process across multiple platforms and products
Act as the link between external partners and the production team, coordinating and negotiating development plans, exceptions as well as releases
Own the process for submitting builds and store metadata to first party partners
Work closely with the Paradox departments on identifying and resolving risk related to releases
Requirements:

Documented experience of shipping at least one title to PC and/or console
Fluency in English both written and spoken
Nice to have:

Experience of project management in the game industry


On a personal level you are a strong communicator and able to deal with a multitude of stakeholders on different levels. You pride yourself in staying on top of things and you have a strong sense of structure and coordination. You have a knock of solving problems on the fly and putting out fires while also able to identify ways of making releases more streamlined and structured long term.


Practical information:
This position is a 6 month temporary employment with possibility of extension. 
The period in question is November 2022 - April 2023.


Some of our benefits include:


If you think that this description matches you, we highly encourage you to apply as soon as possible as we will interview candidates continuously. If you don't match all the requirements, please demonstrate how your passion, attitude and interest in Paradox might compensate for this.


At Paradox Interactive we celebrate difference and care deeply about diversity and inclusion. We therefore encourage you, no matter who you are, to apply for this job if you think you'd be  a great addition to our team.
Department

Product Launch & Publishing Production

Role

Release Manager

Locations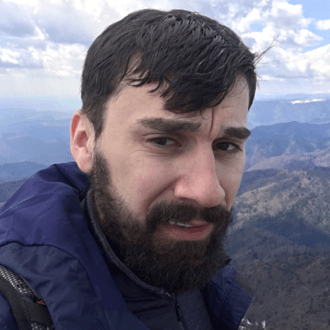 Working at Paradox
Continuous personal development

To make and sell fantastic games we focus on continuous professional development of our employees. Education, career development and impact on decision-making are part and parcel of this endeavor.


Freedom & Responsibility

Your contribution will count and you'll see direct results of your input in our final products.We provide you with freedom in how to tackle ambitious goals and we strive to work in small autonomous teams where you have an impact on the decisions taken. However, we also expect every employee to be responsible for their work and the decisions they make.

Explore, bond and be well

Our culture centers around the games we make and the bonds we form between the people who make and play them. In our experience, a healthy dose of nerdiness is often central in this, no matter what form it takes.

We encourage employees and teams to explore their nerdiness and connect with one another within and (if they wish) outside the company - be it in our strong board game and TTRPG community, over painting miniatures, in book circles, over karaoke, at our social gatherings and of course over video games. How far down the rabbit hole you go is up to you, nothing is mandatory.

It goes without saying that you get full access to our Steam catalog and the chance the play games that are still in development.

We strive for a good work-life balance for all employees and prioritize their personal well-being.


Masters of our fate

We have stable long-term owners with skin in the game, decision making close to the games and the players and are stably self-financed, without debt. That gives us full ownership and control of our development. Our success or failure is up to us.


Compensation

We offer competitive monthly salary and salary revision once per year with participation in our company wide profit share program.

You will be given 5+1 weeks of paid vacation per year. For international hires, we will provide relocation assistance (Visa application, Initial Home Finding, Settling in Service, and your flight).

We offer flexible work hours, an open office environment and we encourage sharing and learning from each other.

It goes without saying that you get full access to our Steam catalog and the chance the play games that are still in development.

Our Culture
We've built our culture on three pillars that function as bedrock.
Nerdiness:
We celebrate our nerdiness, and invite others to experience it.
Trust:
We face challenges together by placing trust in each other.
Ownership:
We own up to our decisions, dare to try, and learn from the past.

About Paradox Interactive
Today, Paradox consists of both publishing and internal game development. We have a broad portfolio of games and own the most important brands, including Stellaris, Europa Universalis, Hearts of Iron, Crusader Kings, Cities: Skylines, Prison Architect, Victoria, Age of Wonders and the World of Darkness catalog of brands.

Since 2004, the company has published its games all over the world, initially through physical distribution but primarily in digital channels after 2006. Paradox games are developed primarily for PC and console platforms, but the company also releases games on mobile. The largest markets today include the US, UK, China, Germany, France and Scandinavia. In total, Paradox games have over five million players each month.

Product Launch & Publishing Production
·
Stockholm, Sweden
Release Manager - 6 Months Contract
Loading application form
Already working at Paradox Interactive?
Let's recruit together and find your next colleague.