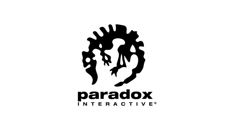 Do you have a passion for tech solutions and want to work in a diverse IT environment? Excited about strategy and nerdy games that require thinking? If yes, then the role of Systems Engineer at Paradox Interactive is just right for you.


A word from our fans, the reason why we do what we do.
Your mission
As a Systems Engineer you'll be part of a small and dedicated IT team. Your primary objective will be to ensure that the Paradox infrastructure and systems run smoothly, remain secure, and are continually improved.
You will be responsible for architecting, scaling, and securing our existing and future IT platforms. You will help, as well as form and implement a cloud migration strategy for our internal tools and applications.
You will be trusted to take ownership of the entire lifecycle surrounding our internal systems and infrastructure, and ensure that they are maintained in an efficient and secure manner, as well as keeping yourself and others up-to-date with new features and implementations. You may also take part in internal projects together with other departments based on their requests and established needs. Lastly, you will lead and/or assist in contract negotiations for key systems and services.
Other responsibilities include capacity planning, configuration management, logging and monitoring, and proactively maintaining, documenting, and updating our core services and infrastructure In addition, you will be supporting our colleagues as a subject matter expert in your area as well as contributing to the future IT infrastructure landscape.
  
The skills we're searching for…
Administration and configuration of physical and virtual hosting environments (VMWare, Windows and Linux servers)

Cloud-based infrastructure (AWS, Azure)

Demonstrable experience in migrating on-premises environments to the cloud or managing hybrid environments

Working knowledge of IAM and SSO solutions

Routine automation by programming/scripting languages (Python, Bash, Powershell)
As this position is part of a support function it will help you greatly to be service-minded and have the ability to work well with others. Having said that, your day-to-day tasks are yours alone and we hope that you appreciate our independent work structure. You will be expected to take initiative and work proactively to ensure smooth IT deliveries, while analyzing long-term solutions over quick fixes. There are many memes about IT, but only some that are true. However, if you enjoy creating structure from chaos you've come to the right place.
 
Practical information
Scope: Full time and permanent
Reports to: Head of IT
Location: This position is based in Stockholm and unfortunately we are not able to offer any relocation packages at this moment.
Some of our benefits include:


At Paradox you will be part of a result driven, high trust and player centric culture. Our games and players take center stage and our first priority is always to add player value. If you are someone who thrives from the opportunities that this culture brings and knows how to navigate the challenges that also come with it we highly encourage you to apply for this job and join our team.
Department

IT

Locations

Stockholm, Sweden
Working at Paradox
Continuous personal development

To make and sell fantastic games we focus on continuous professional development of our employees. Education, career development and impact on decision-making are part and parcel of this endeavor.


Freedom & Responsibility

Your contribution will count and you'll see direct results of your input in our final products.We provide you with freedom in how to tackle ambitious goals and we strive to work in small autonomous teams where you have an impact on the decisions taken. However, we also expect every employee to be responsible for their work and the decisions they make.

Explore, bond and be well

Our culture centers around the games we make and the bonds we form between the people who make and play them. In our experience, a healthy dose of nerdiness is often central in this, no matter what form it takes.

We encourage employees and teams to explore their nerdiness and connect with one another within and (if they wish) outside the company - be it in our strong board game and TTRPG community, over painting miniatures, in book circles, over karaoke, at our social gatherings and of course over video games. How far down the rabbit hole you go is up to you, nothing is mandatory.

It goes without saying that you get full access to our Steam catalog and the chance the play games that are still in development.

We strive for a good work-life balance for all employees and prioritize their personal well-being.


Masters of our fate

We have stable long-term owners with skin in the game, decision making close to the games and the players and are stably self-financed, without debt. That gives us full ownership and control of our development. Our success or failure is up to us.


Compensation

We offer competitive monthly salary and salary revision once per year with participation in our company wide profit share program.

You will be given 5+1 weeks of paid vacation per year. For international hires, we will provide relocation assistance (Visa application, Initial Home Finding, Settling in Service, and your flight).

We offer flexible work hours, an open office environment and we encourage sharing and learning from each other.

It goes without saying that you get full access to our Steam catalog and the chance the play games that are still in development.

Our Culture
Paradox's workplace culture has been shaped by our players, our knowledge of what they want and expect from us, and the lessons we've learned in over two decades of operation.
In our work, we place great emphasis on the value we create for our players, the trust we place in one another, our goal of making each other better, and on proactively solving the tasks and problems we face within an industry and a company that keep on changing.
We focus less on job titles and more on the ideas, skills and attitude that every member of our small, autonomous teams brings to the table.
About Paradox Interactive
Today, Paradox consists of both publishing and internal game development. We have a broad portfolio of games and own the most important brands, including Stellaris, Europa Universalis, Hearts of Iron, Crusader Kings, Cities: Skylines, Prison Architect, Victoria, Age of Wonders and the World of Darkness catalog of brands.

Since 2004, the company has published its games all over the world, initially through physical distribution but primarily in digital channels after 2006. Paradox games are developed primarily for PC and console platforms, but the company also releases games on mobile. The largest markets today include the US, UK, China, Germany, France and Scandinavia. In total, Paradox games have over five million players each month.