Design
·
Stockholm, Sweden
UX Designer - Crusader Kings III
Are you an accomplished UX Designer looking for new and exciting challenges? Do you have an interest in making the complex seem simple? Do you have the drive and passion to push for new and innovative experiences for strategy gamers?
Your mission
As a User Experience Designer, you will be helping us create efficient and engaging interfaces, and ease the learning curve of deep and complex strategy games on a grand scale. You will be a challenging force that will try to innovate and push new ideas, leading to better games that are more approachable while retaining their deep gameplay. Together with other designers, you will develop style guides and methods for securing a better user experience for our players.
Create mockups, wireframes, and prototypes of new interfaces, and evaluate and improve existing ones
Coordinate with designers, programmers, and artists and make changes to both UI and gameplay mechanics if necessary
Share input and ideas around sound effects for interfaces with the Audio Director
Drive innovation and provide a fresh perspective to User Experience in User Interface design
Effectively document and present your designs to the rest of the team
The skills we're searching for
Professional experience as a UX Designer, UI Designer, or equivalent
Fluency in English both written and spoken
Familiarity with and/or interest in Paradox Development Studios games and brands
On a personal level, you are driven towards innovation and are not afraid to challenge the status quo. You know how to inspire others by shedding new light on existing problems and coming up with new solutions. You have excellent communication skills and can easily communicate with fellow designers, programmers, and other team members. You are also very structured and able to keep style guides and other design documents up-to-date.
If you have experience with UI animations, user-testing, or interest in or experience with scripting, to be able to Iterate on your designs in-game using our in-house scripting language that will be beneficial, but is not a requirement. Also Interest in history: especially, the medieval period would be a plus.
Practical information
Scope: Full-time and permanent
Reports to: Design Manager
Location: Stockholm

We do not offer any relocation assistance for this position. 

Some of our benefits include:


At Paradox you will be part of a result driven, high trust and player centric culture. Our games and players take center stage and our first priority is always to add player value. If you are someone who thrives from the opportunities that this culture brings and knows how to navigate the challenges that also come with it we highly encourage you to apply for this job and join our team.
Department

Design

Locations

Stockholm, Sweden
Our Culture
At Paradox, we place great emphasis on the value we create for our players, the trust we place in one another and our goal of making games that our players love to play forever.
We try to proactively solve the challenges of a rapidly changing industry, while always keeping in mind the longevity of our games and long-term perspective of our business strategy.
We focus less on job titles and more on the ideas, skills and attitude that every member of our small, autonomous teams brings to the table. We believe that helps us make each other better, and help realize our goals.
To get a fuller picture of how it's like to work at Paradox, we invite you to watch the below video.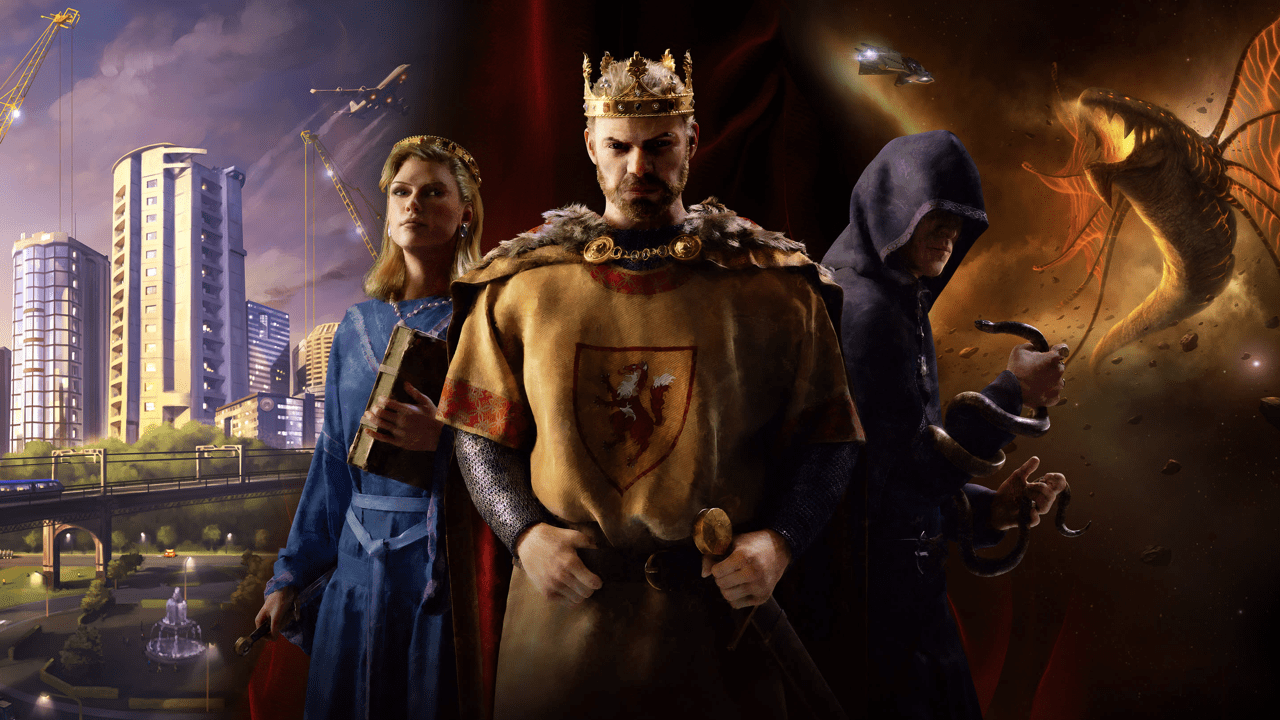 About Paradox Interactive
Today, Paradox consists of both publishing and internal game development. We have a broad portfolio of games and own the most important brands, including Stellaris, Europa Universalis, Hearts of Iron, Crusader Kings, Cities: Skylines, Prison Architect, Victoria, Age of Wonders and the World of Darkness catalog of brands.

Since 2004, the company has published its games all over the world, initially through physical distribution but primarily in digital channels after 2006. Paradox games are developed primarily for PC and console platforms, but the company also releases games on mobile. The largest markets today include the US, UK, China, Germany, France and Scandinavia. In total, Paradox games have over five million players each month.

Design
·
Stockholm, Sweden
UX Designer - Crusader Kings III
Loading application form